domenica 19 febbraio -
Regeni: borse di studio in memoria di Giulio in FVG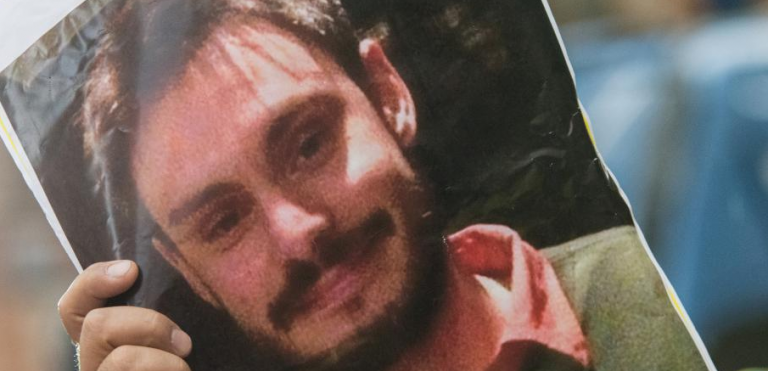 Borse di studio in memoria – Scholarships in memory of Giulio Regeni | Fundraising for The United World Colleges (International) Ltd In memory of: Giulio Regeni.
Verità, memoria e speranza per Giulio
You can find the English version at the bottom of this section.
A un anno dalla sua scomparsa Giulio Regeni chiede ancora verità. Insieme all'amore per la verità la storia di Giulio trasmette curiosità, intelligenza, dialogo e passione per il mondo arabo e in particolare per l'Egitto. Per tenere viva la sua memoria le istituzioni e gli amici di Giulio presentano una sottoscrizione pubblica per la raccolta di borse di studio.

Tali borse saranno destinate a studenti egiziani selezionati esclusivamente in base al merito dalla Commissione Nazionale dei Collegi del Mondo Unito (UWC) in Egitto. Questi ragazzi andranno a studiare al Collegio del Mondo Unito dell'Adriatico O.N.L.U.S. a Duino (Trieste).
Giulio si era diplomato presso il UWC U.S.A. ed era nato e cresciuto a pochi chilometri dal Collegio del Mondo Unito dell'Adriatico, dove la sua avventura UWC era iniziata nel 2005. Le borse saranno quindi legate ad un luogo dove la memoria di Giulio concretamente perdurerà nel tempo.
La borsa di studio per il 2017 è finanziata dalla Regione Autonoma Friuli Venezia Giulia. Aiutaci a raccogliere la borsa di studio per il 2018!
Grazie
Il conto è stato aperto su Banca Prossima:
INTEST: COLLEGIO DEL MONDO UNITO DELL'ADRIATICO – O.N.L.U.S. BORSE DI STUDIO "GIULIO REGENI"
COORDINATA IBAN:
IT51 O 03359 01600 100000148472
FILIALE: 05000
NUMERO CONTO: 1000 148472
BIC BCITITMX
.
.
Truth and hope in memory of Giulio
A year after Giulio Regeni disappeared we are still demanding the truth about the circumstances of his death. Giulio's story is about the search for truth but also about a young man and UWC alumnus who was curious and intelligent, who believed in dialogue among cultures and who had a passion for..the..Arab..world..and..in..particular..for..Egypt.
We want to keep his memory alive and we think that raising scholarships on his memory is a good way to do so. This initiative has been launched by Giulio's UWC friends and has the support of Giulio's family. Upon his family's request the scholarships raised will be awarded to Egyptian students to study at UWC Adriatic in Duino (Italy). Scholarship recipients will be deserving young people, selected on merit alone by UWC Egypt (the UWC National Committe in Egypt) and who would not have the possibility to continue their studies without a scholarship.
Giulio was born and raised not far from UWC Adriatic, where he was selected to attend UWC USA in 2005. Giulio's scholars will be welcomed in a place where Giulio's memory will concretely endure over time. The project has already gained the support of the Friuli Venezia Giulia Region, which is granting a 2017 scholarship.
Please help us raise the second scholarship for the 2018!
Thank you
You can either donate online, or directly through our bank account Banca Prossima:
Account holder: COLLEGIO DEL MONDO UNITO DELL'ADRIATICO – O.N.L.U.S. BORSE DI STUDIO "GIULIO REGENI"
IBAN: IT51 O 03359 01600 100000148472
Branch Office: 05000
Account number:1000 148472
BIC BCITITMX
.
Fonte: UWC AD
Da: ki.noblogs.org News Aggregator
Approfondimento
Il Collegio del Mondo Unito, dove ha studiato anche Giulio, è una rete di scuole che pone la pace e la sostenibilità (ambientale, economica e sociale) tra i pilastri dell'educazione.
Amnesty – Appello per Giulio
---
---