lunedì 24 agosto 2020 -
Polonia, diritti LGBT: petizione contro la repressione
Promossa da Marta Petrusewicz, Università della Calabria (pubblicata sul quotidiano "il manifesto" e su Osservatorio Repressione)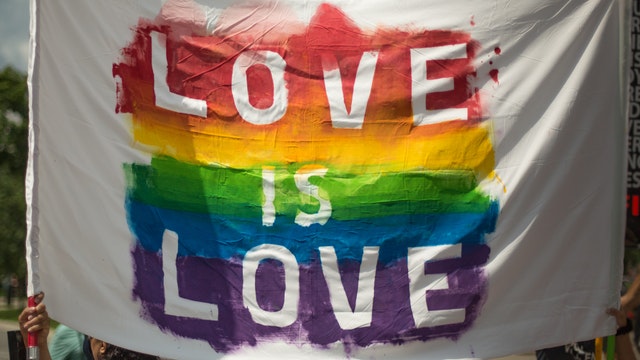 Cari Amici, Amiche, Colleghi e Colleghe,
Ieri Małgorzata Szutowicz, attivista LGBT+ e studentessa del mio amico e collega Piotr Laskowski all'università di Varsavia, è stata di nuovo arrestata per 2 mesi, senza nessuna forma di processo, per aver protestato contro la campagna omofoba in corso in Polonia. È stata arrestata dietro richiesta del procuratore e, con tutta probabilità, in questi 2 mesi sarà messa sotto accusa per la presunta distruzione di un furgoncino che diffondeva propaganda omofoba per le vie di Varsavia. Data l'entità irrisoria del danno, l'arresto è chiaramente una misura cautelare sproporzionata e non necessaria. Difatti, sembra si tratti di un'ennesima conferma dell'aumento della brutalità delle autorità statali polacche contro la comunità LGBT+ (dopo la proclamazione di alcune parti della Polonia come "LGBT free zones" e dopo la campagna omofoba del presidente Andrzej Duda).
Małgorzata è una persona dall'identità non binaria e ciò vuol dire che l'arresto avrà – forse in maniera voluta – conseguenze molto pericolose per lei (le autorità la identificano come un maschio).
Il 7 agosto la manifestazione a favore di Małgorzata Szutowicz è stata brutalmente attaccata dalla polizia polacca e oltre 50 partecipanti sono stati arrestati senza poter contattare i loro avvocati per molte ore. Spero acconsentiate di firmare questa breve lettera con il nome e l'affiliazione universitaria.
Con amore e profonda preoccupazione,
Marta Petrusewicz, Università della Calabria
PETIZIONE
Noi sottoscritti, studiosi e ricercatori, condanniamo con fermezza l'arresto di Małgorzata Szutowicz, attivista LGBT+. Siamo preoccupati per l'assalto senza precedenti contro la comunità LGBT+ in Polonia e consideriamo l'arresto di Małgorzata Sztutowicz non solo una misura cautelare del tutto non necessaria e sproporzionata, ma anche come la seconda fase – dopo la proclamazione delle "LGBT free zones" in alcune parti della Polonia – della campagna omofoba lanciata dal governo polacco. Siamo preoccupati per la brutalità delle forze di polizia contro i partecipanti durante la manifestazione a favore di Małgorzata Sztutowicz tenutasi il 7 agosto. Chiediamo alle autorità polacca di rilasciare immediatamente Małgorzata Sztutowicz e di rispettare i diritti della comunità LGBT+.
FIRME
Michel Agier, Directeur d'études à l'EHESS
Natalia Aleksiun, Touro College, New York
Gadi Algazi, Professor of History, Tel Aviv University
Alessandro Amenta, Uniwersytet "Tor Vergata", Rzym
Maurice Aymard, Ecole des Hautes Etudes en Sciences Sociales, Pris, former director Maison des Sciences de l'Homme,
Maurizio Barracco, cultural activist, president of Banco di Napoli,
Tomasz Basiuk, UW
Daniel Boyarin, UC Berkeley
Claudia Breger, Villard Professor of German and Comparative Literature, Director of Graduate Studies, Department of Germanic Languages
Giovanna Brogi, Prof. Emeritus – University of Milan (Italy)
Darcy Buerkle, Ph.D. Associate Professor & Chair, Department of History, Smith College Northampton, MA 01063 USA
Judith Butler
Juliette Cadiot, directrice d'études EHESS
Jane Caplan, Professor Emeritus of Modern European History, University of Oxford Emeritus Fellow, St Antony's College, Oxford
Marjorie Walter Goodhart, Professor Emeritus of European History,
Bryn Mawr College, Visiting Professor, Birkbeck, University of London
Noam Chomsky
Thomas V Cohen, Department of History, emeritus, York University Toronto
Manuela Consonni, Pela and Adam Starkopf Chair in Holocaust Studies, Director The Vidal Sassoon International Center for the Study of Antisemitism, Chair The Department of Romance Studies, The Hebrew University of Jerusalem
Paul Corner, University of Siena, Director, Centre for the Study of Totalitarian Regimes
Chandler Davis, University of Toronto, Canada
John A Davis, University of Connecticut (emeritus) & Warwick University
Mikhal Dekel, CUNY Graduate Center
Magdalena Dudkiewicz, ISNS UW
Laura Engelstein, Henry S. McNeil Professor Emerita of Russian History, Yale University
Yasmine Ergas, School of International and Public Affairs, Columbia University NY
Roberto Esposito, Scuola Normale Superiore, Pisa
Patricia Falguières, Professeure à l'École des Hautes Études en Sciences Sociales, EHESS, Paris
Vinzia Fiorino, Professor of Gender History, Bodies and Culture, cultural History, university of Pisa
Giovanna Fiume, Professor of modern history and women's history, University of Palermo
Anna Foa, University La Sapienza Roma
Judith Friedlander, Professor Emerita, Hunter College CUNY,
Lucyna Gebert
Mary Gibson, Professor Emerita of History John Jay College and the Graduate Center City University of New York
Carlo Ginzburg, prof. emeritus UCLA/Scuola Normale Superiore
Michał Głowiński
James N. Green, Brown University
Atina Grossmann, Professor of History Faculty of Humanities and Social Sciences Cooper Union
Agnieszka Grudzinska, professor, Sorbonne University
Irena Grudzińska-Gross, Instytut Slawistyki, PAN
Galit Hasan-Roken, The Hebrew University of Jerusalem
Michał Herer, IF UW
Dagmar Herzog, Distinguished Professor of History, Graduate Center, City University of New York
Susannah Heschel, Darthmouth College
Tamat Hess, The Hebrew University of Jerusalem
Katie Hindmarch-Watson, Johns Hopkins University
Eva Hoffman, Visiting Professor at the European Institute of UCL.
Paolo Jedlowski, coordinator Dottorato Politica Cultura Sviluppo Università della Calabria
Jessica Marie Johnson, Johns Hopkins University
Temma Kaplan, Distinguished Professor of History, emerita Rutgers, the State University of New Jersey
Jacek Kochanowski, ISNS UW
Katarzyna Kubacka-Seweryn, film festivals organizer and teacher
Ewa Kuryluk
Morgane Labbé, Assistant Professor, EHESS, Paris
Rose-Marie Lagrave, sociologue, directrice d'études à l'EHESS
Piotr Laskowski, ISNS UW
Elisabeth Lebovici, art critic, Paris
Richard B. Lee, anthropologist, University of Toronto
Tamer el-Leighy, Johns Hopkins University
Marc Le Pape, chercheur CNRS IMAF
Paweł Maciejko, Associate Professor of History, Leonard and Helen R. Stulman Chair in Classical Jewish Religion, Thought, and Culture, Johns Hopkins University
Brunello Mantelli, Professore di Storia delle Relazioni Internazionali, Dipartimento di Scienze Politiche e Sociali, Università della Calabria
Luigi Marinelli, Sapienza Università di Roma
Geneviève Massard-Guilbaud, Professor at the École des Hautes Études en Sciences Sociales, Paris
Małgorzata Mazurek, Associate Professor of Polish Studies Department of History, Columbia University
Yitzhak Melamed, Johns Hopkins University
Stanisław Obirek, Ośrodek Studiów Amerykańskich Uniwersytetu Warszawskiego
Claus Offe, Professor em. of Political Science Hertie School of Governance, Berlin
Ilana Pardes, The Hebrew University of Jerusalem
Marta Petrusewicz, Dipartimento di Studi Umanistici, Università della Calabria. Professor Emerita, City University of New York
Francesco Piperno, professor of physics, università della Calabria
Gianfranco Poggi, Professor of Sociology at University of Trento. Emeritus Professor of Sociology, University of Virginia and European University Institute
Danièle Poublan, ingénieure CRH-EHESS
Laura Quercioli Mincer, Profesor Literatury i Kultury Polskiej, Uniwersytet w Genui
Anson Rabinbach, Philip and Beulah Rollins Professor of History Emeritus, Princeton University
Philip J. Regal, Professor Emeritus University of Minnesota.
Jacques Revel, historian, directeur d'études émérite and former president of the EHESS, Paris
Leo Riegert, Jr. Associate Professor of German Kenyon College (Ohio, USA)
Shoshana Ronen, UW
Lyndal Roper, Regius Professor of History, University of Oxford
Mark Roseman, Distinguished Professor, Pat M Glazer Chair in Jewish Studies. Professor in History. Indiana University
Eve Rosenhaft, Professor of German Historical Studies, Department of Modern Languages and Cultures, School of Histories, Languages and Cultures, University of Liverpool
Esther Rowland, Retired Associate Dean of Studies, Barnard College, Columbia University
Anna Saignes, Université Grenoble Alpes
Joan W. Scott, Institute for Advanced Study, Princeton , NJ.
Andrzej Seweryn, director of "Arnold Szyfman" Teatr Polski in Warsaw; sociétaire honoraire of Comedie Franciase, professor at Conservatoire national supérieur d'art dramatique, Paris.
Todd Sheppard, Johns Hopkins University
Jean-Christophe Sidoit, Étudiante chercheur à EHESS Paris(Ecole des hautes études en sciences sociale)
Renate Siebert, Professor of sociology emerita.
Moshe Sluhovsky, Professor, Hebrew University of Jerusalem
Christine Stansell, Stein-Freiler Professor of History, University of Chicago
Scott Ury, Tel Aviv University
Ewa Zarzycka-Bérard, historyk, pracownik naukowy Centre National de la Recherche Scientifique, Francia
Natalie Zemon Davis, University of Toronto
---
---